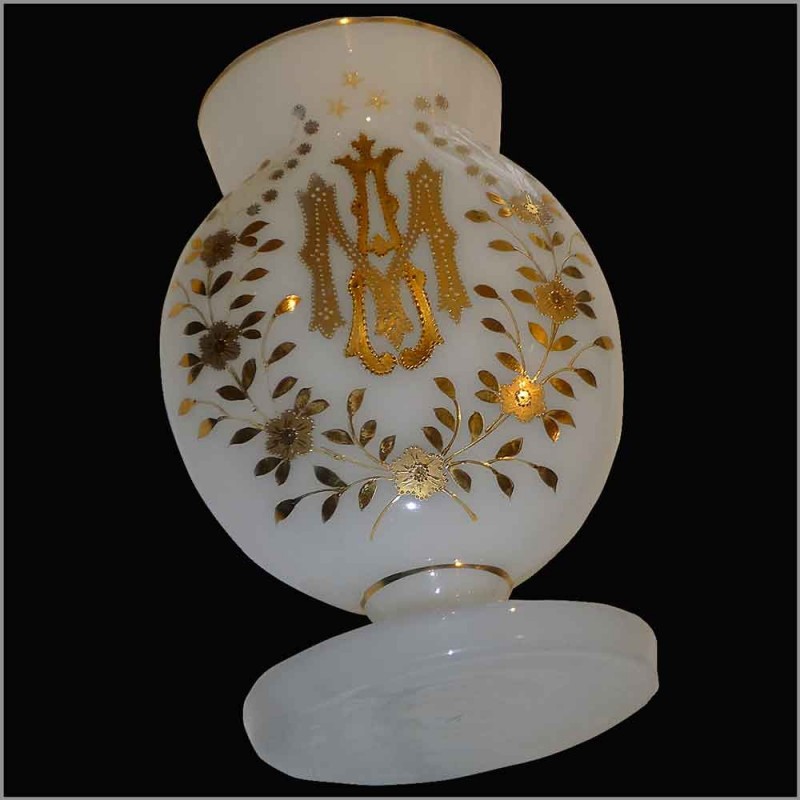  
Enameled vintage vase in white opaline Napoleon III
Enameled vintage vase in white opaline Napoleon III
Beautiful enamelled gold vase in opaline white circa 1850 with at its center the AM inscriptions in letters of gold for Ave Maria in honor of the Virgin Mary.
Rare item in perfect condition
Height: 25 cm
Neck: 12 cm
Réf. 1211
To consult our prices please register 

  

 

 Registration
Secure payment by paypal, credit card, credit card, bancontact, bank transfer.
Delivery policy (secure delivery between 2 and 4 working days)
In an entourage of garlands foliate animated forget-me-not.
This beautiful vase is based on a pedestal with pinstripes to gold.
These cuts once adorned the altars of the Church of the France of the 19 th century.
Note: Work of remarkable enamelling, vase in excellent state of preservation, rare item.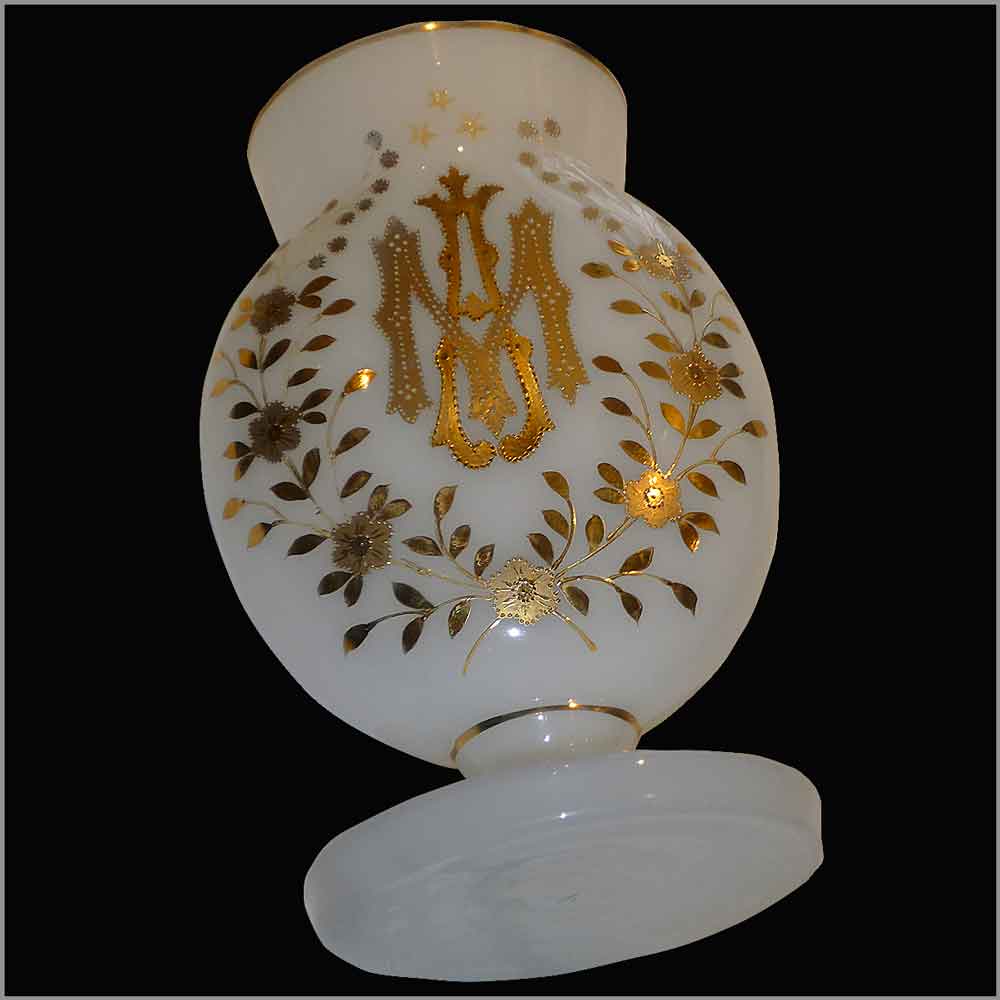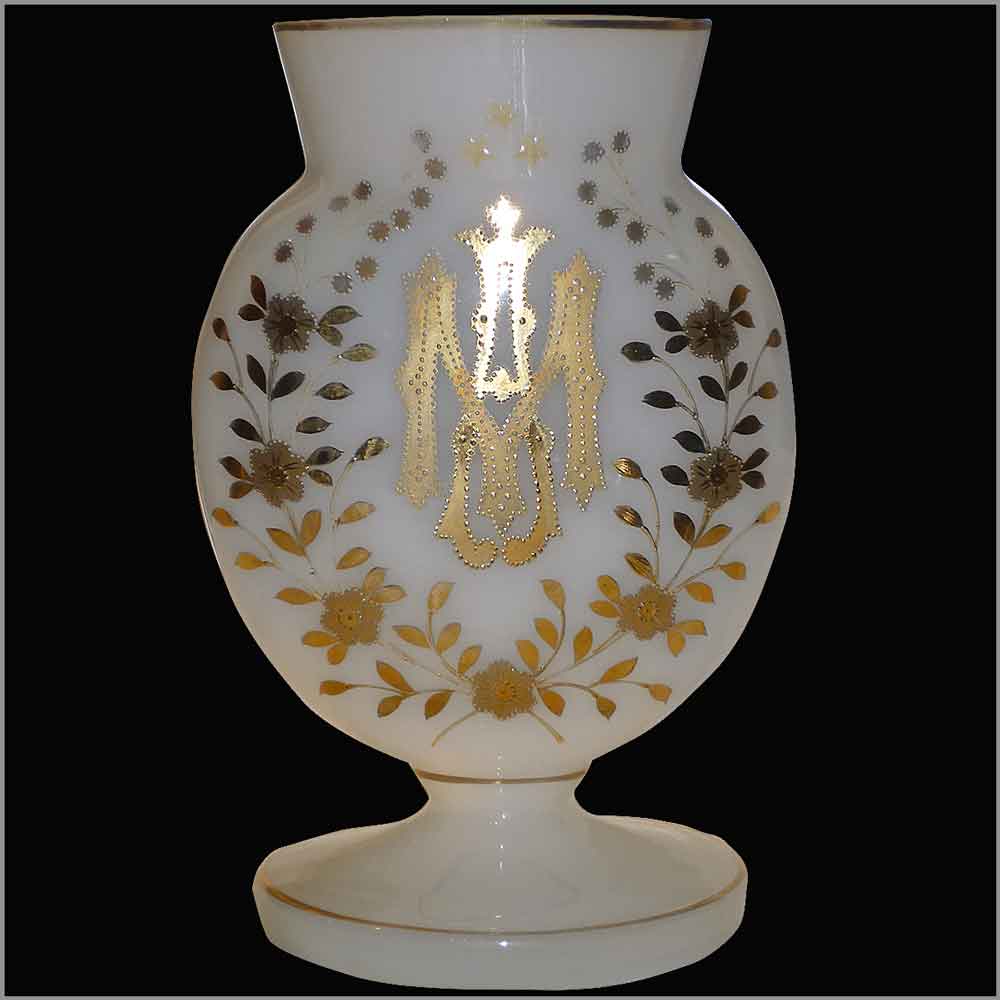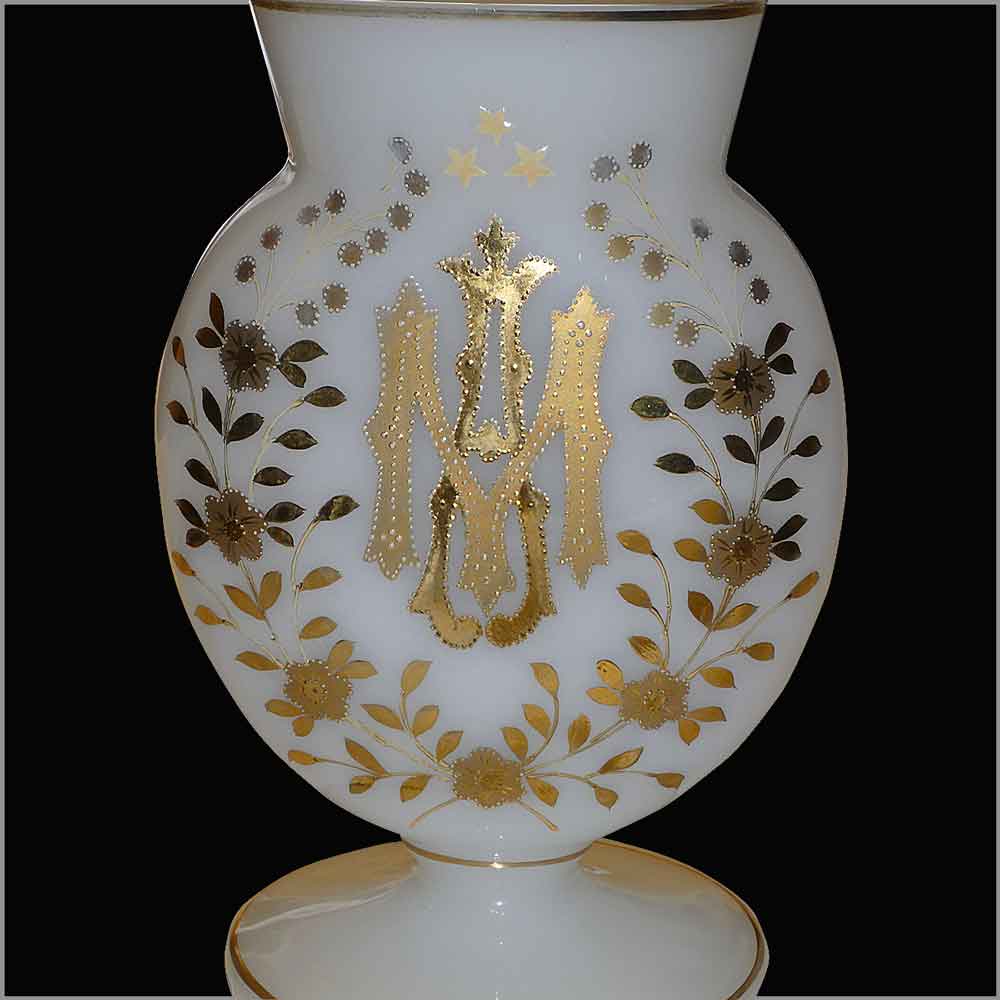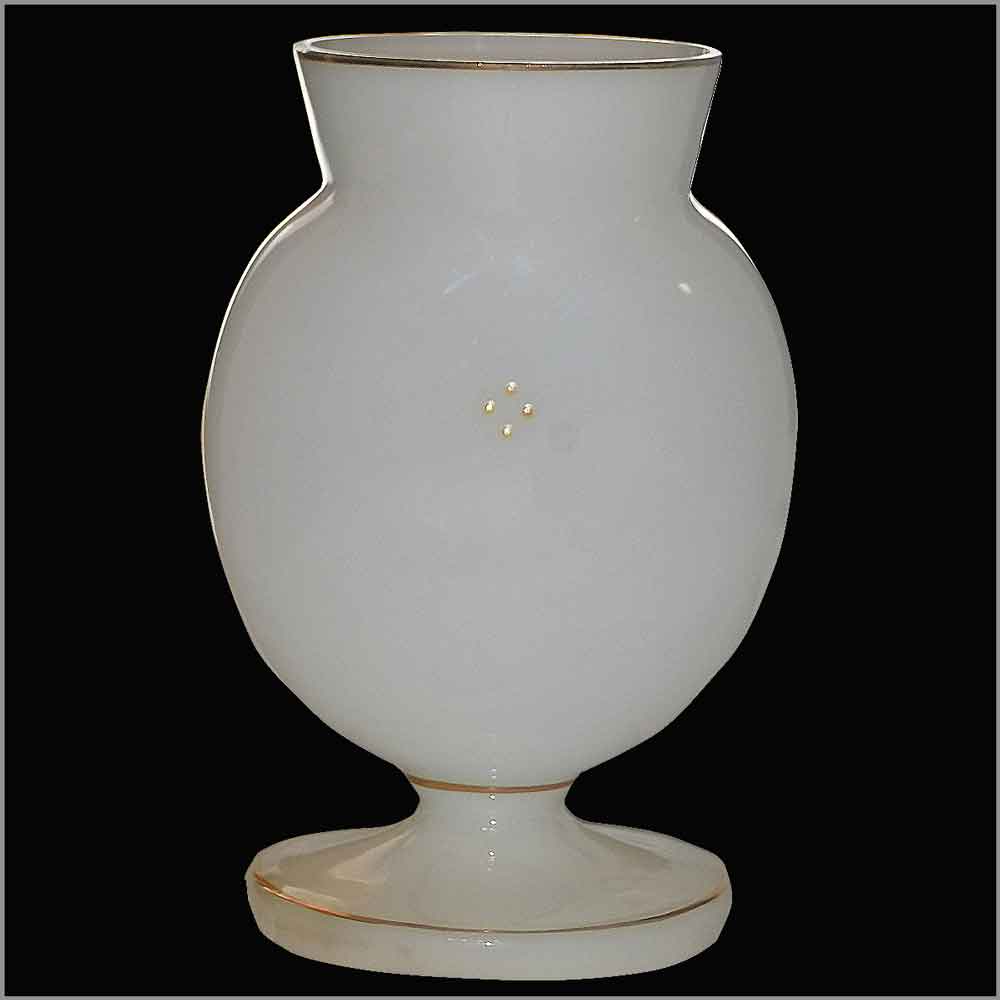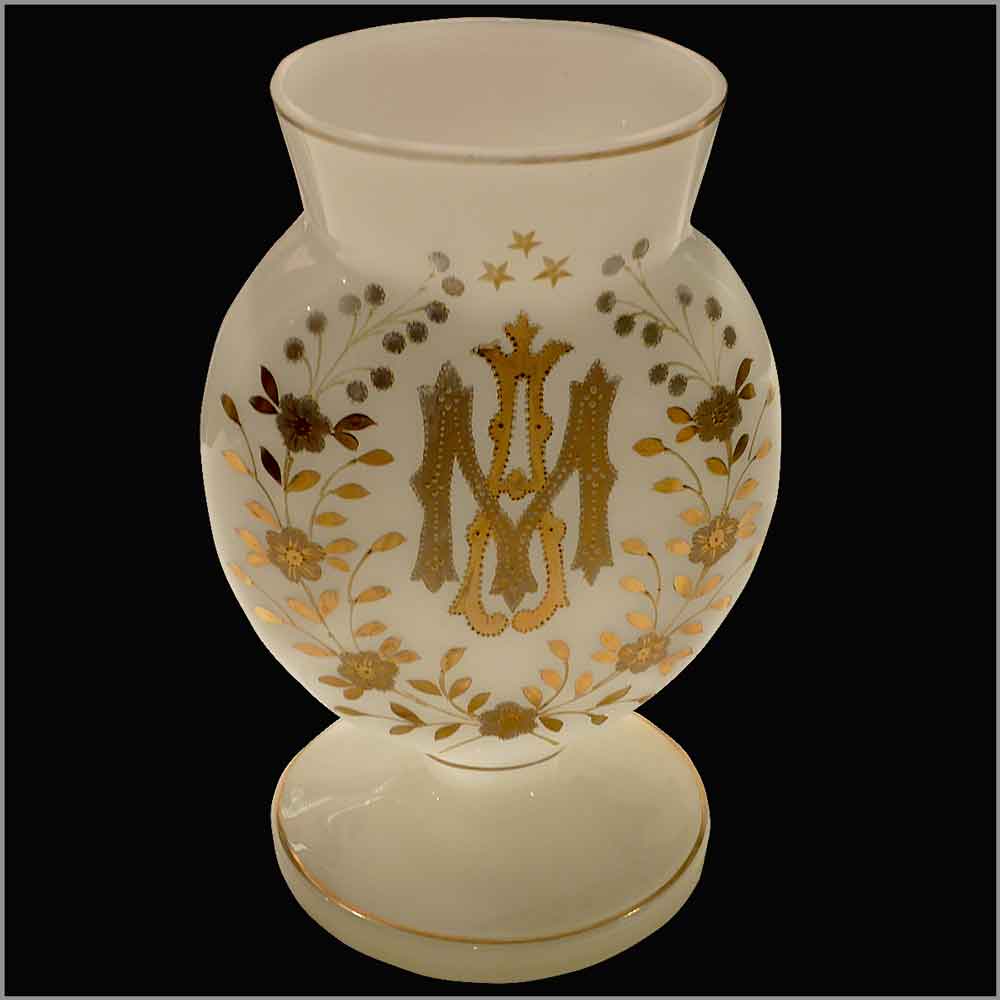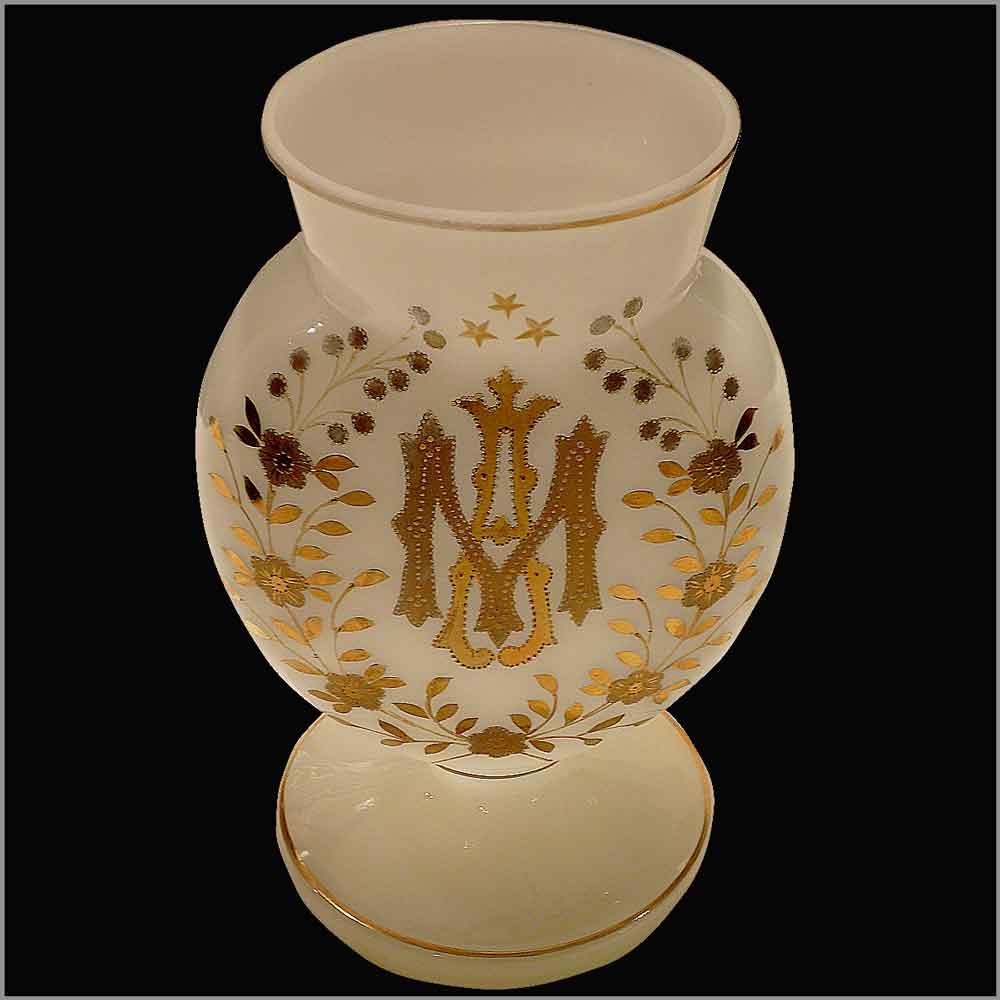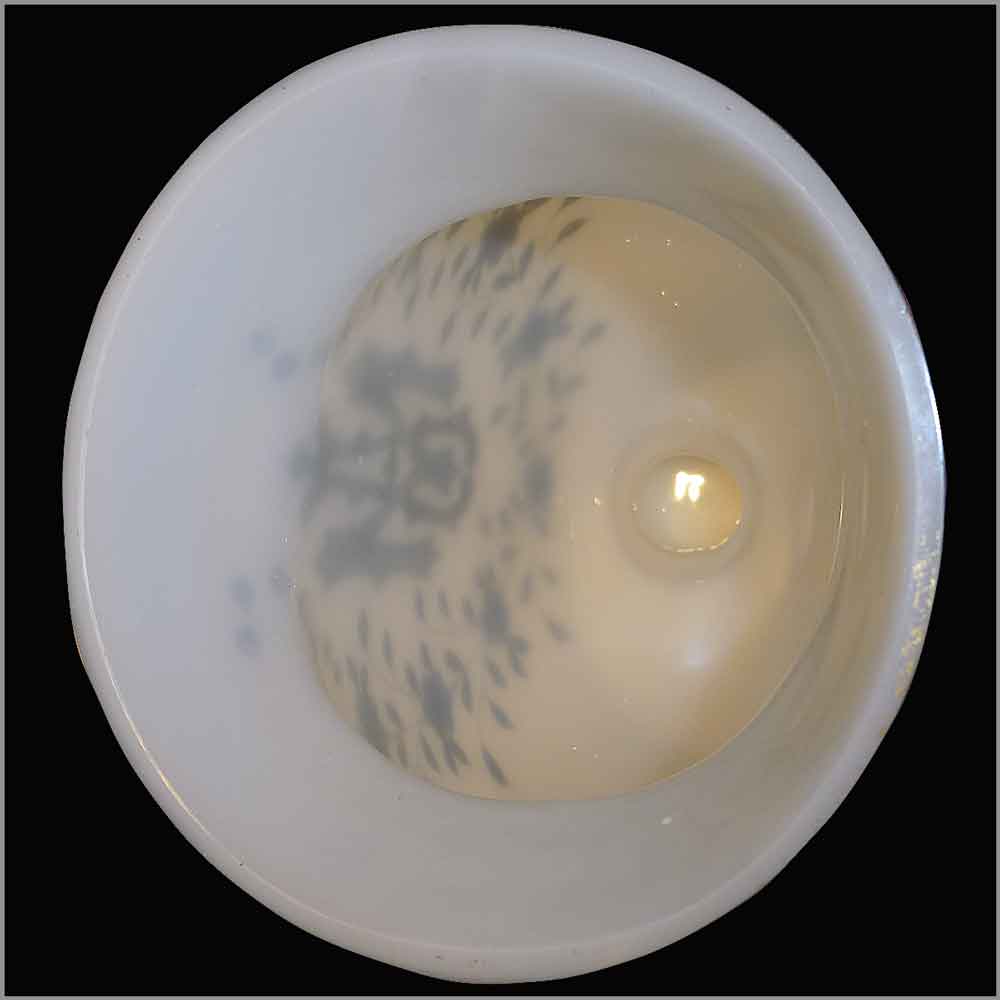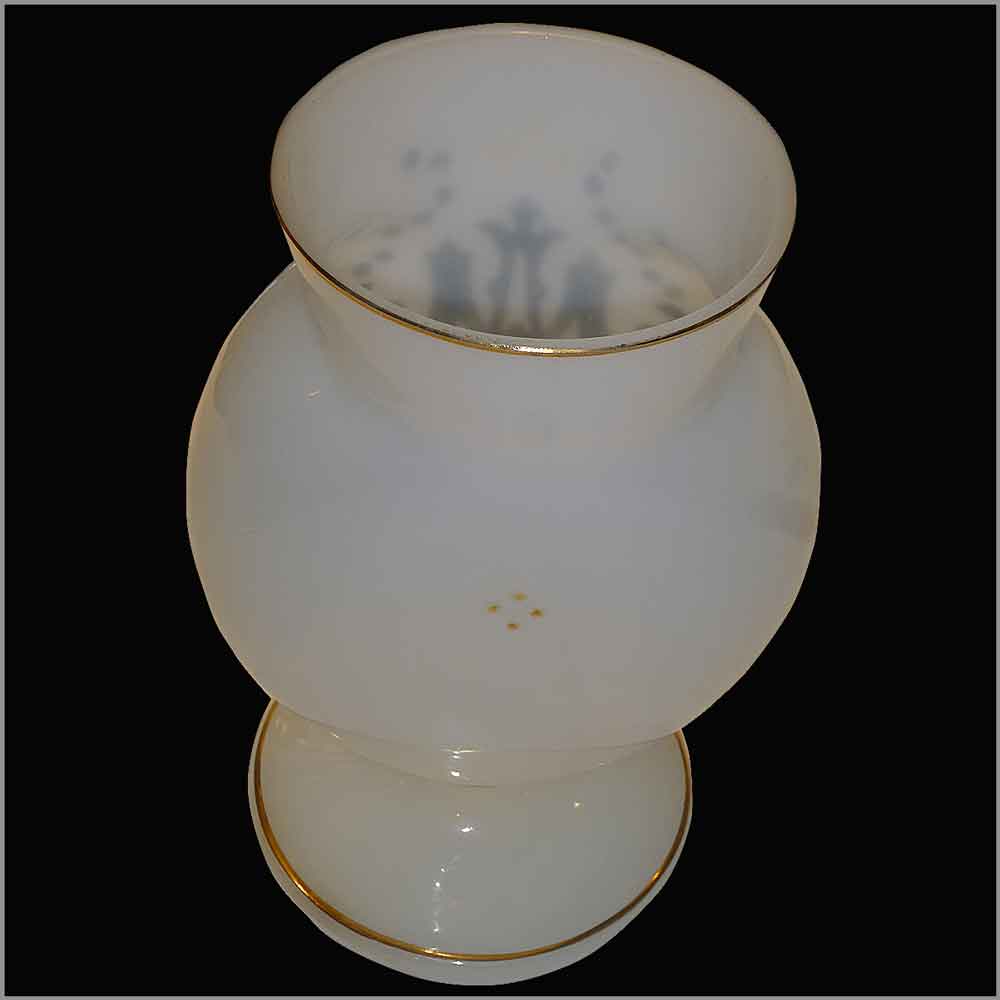 5 other products in the same category: