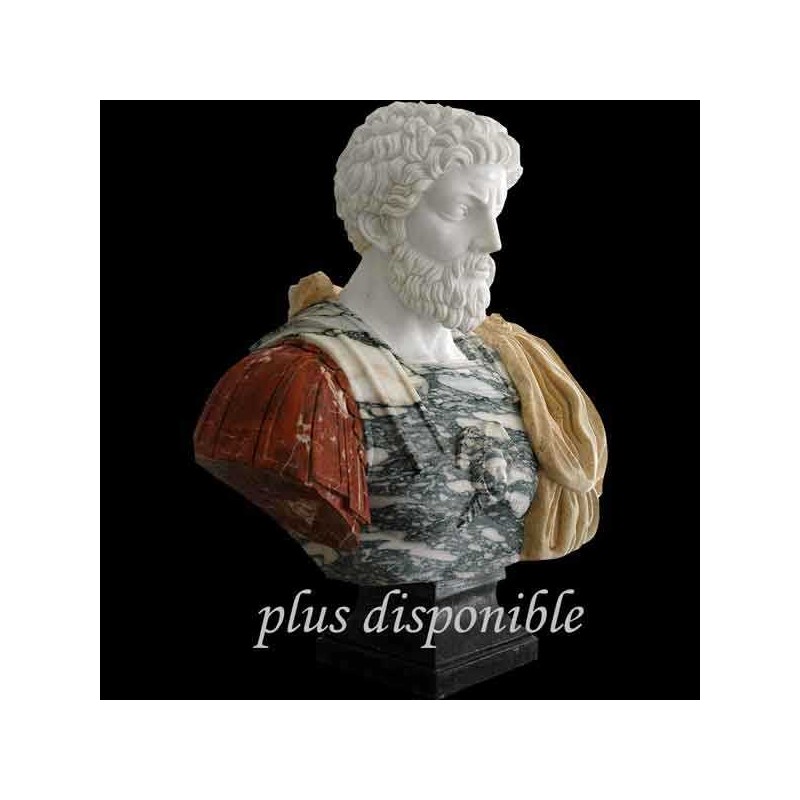  
Marble bust of Marcus Aurelius 1925
Magnificent marble bust of Art Deco period depicting Marcus Aurelius Roman emperor and Stoic philosopher who leads the Roman Empire at its peak.
He came to power on March 7, 161 and reigned until his death which corresponds to the end of the Pax Romana.
Beautiful sculpture carved in detail by Max Le Verrier. Signed.
Dimension: 70 cm X 33 cm X 80 cm
For shipping costs, contact us.



To consult our prices please register 

    Registration
Secure payment by paypal, credit card, credit card, bancontact, bank transfer.
Delivery policy (secure delivery between 2 and 4 working days)
Max Le Verrier was a French sculptor, Le Verrier makes his pieces in the Art Deco style.
Born Louis Octave Maxime Le Verrier January 29, 1891 in Neuilly-sur-Seine France.
The artist moved to London in 1909 after World War I from 14-18.
The artist attended the School of Fine Arts in Geneva where he made some of his first statues.
Back in France in 1918, Le Verrier opens his own studio and is appreciated for his works.
Art Déco takes its name from the first international exhibition of Modern Decorative and Industrial Arts held in the heart of Paris in 1925.
The exhibition brought together 21 countries and welcomed more than fifty million visitors.
During this exhibition, Max Le Verrier received a gold medal.
His style was widely regarded as an eclectic blend of elegance and modernism infused with diverse influences (from ancient Egypt, ancient Greece or still tribal art).
Max Le Verrier lived in Paris until his death on June 6, 1973 at the age of 82.
Data sheet
Height

70 cm

Width

33 cm

Length

80 cm

Weight

200 kg

State

En parfait état