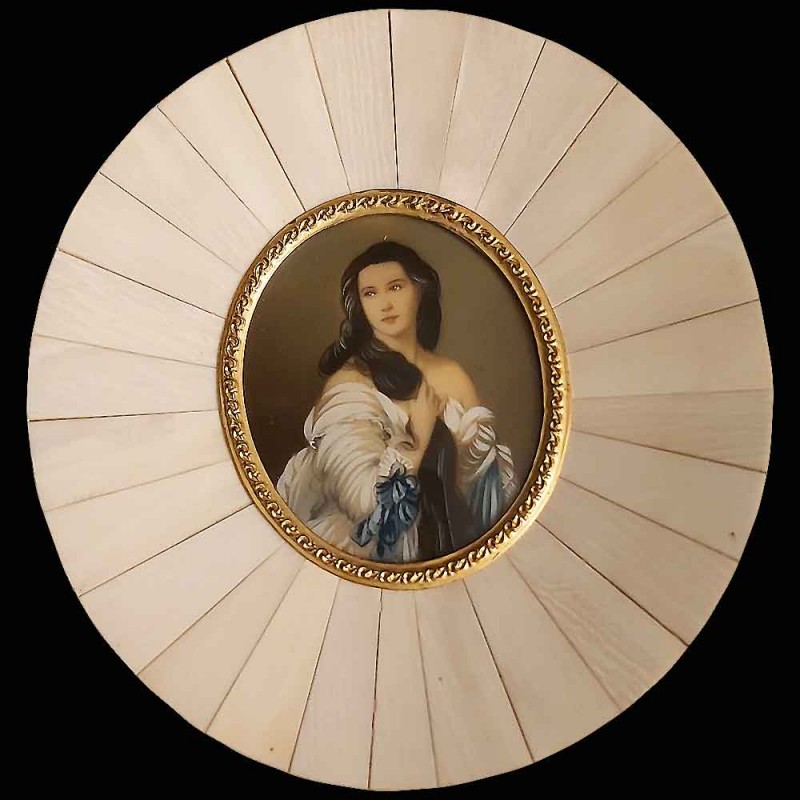  
Miniature on ivory Madame Rimsky Korsakoven 19th century
Beautiful miniature on ivory portrait of Madame Rimsky Korsakoven after Franz Xavier Winterhalter 1805/1873.
Portrait visible at Quai Dorsay Paris.
Daughter of a wealthy merchant from Kostroma, Varvara Mergassov was born February 1, 1833 and died December 18, 1878.
At the age of sixteen, she married a Russian count named Nicolai Sergueevich Rimsky Korsakov.
The Rimsky Korsakov family was very well known in Moscow because they organized many prestigious balls there.
Diameter 13 cm in perfect condition.
Ref. 1359
To consult our prices please register     Registration
Secure payment by paypal, credit card, credit card, bancontact, bank transfer.
Delivery policy (secure delivery between 2 and 4 working days)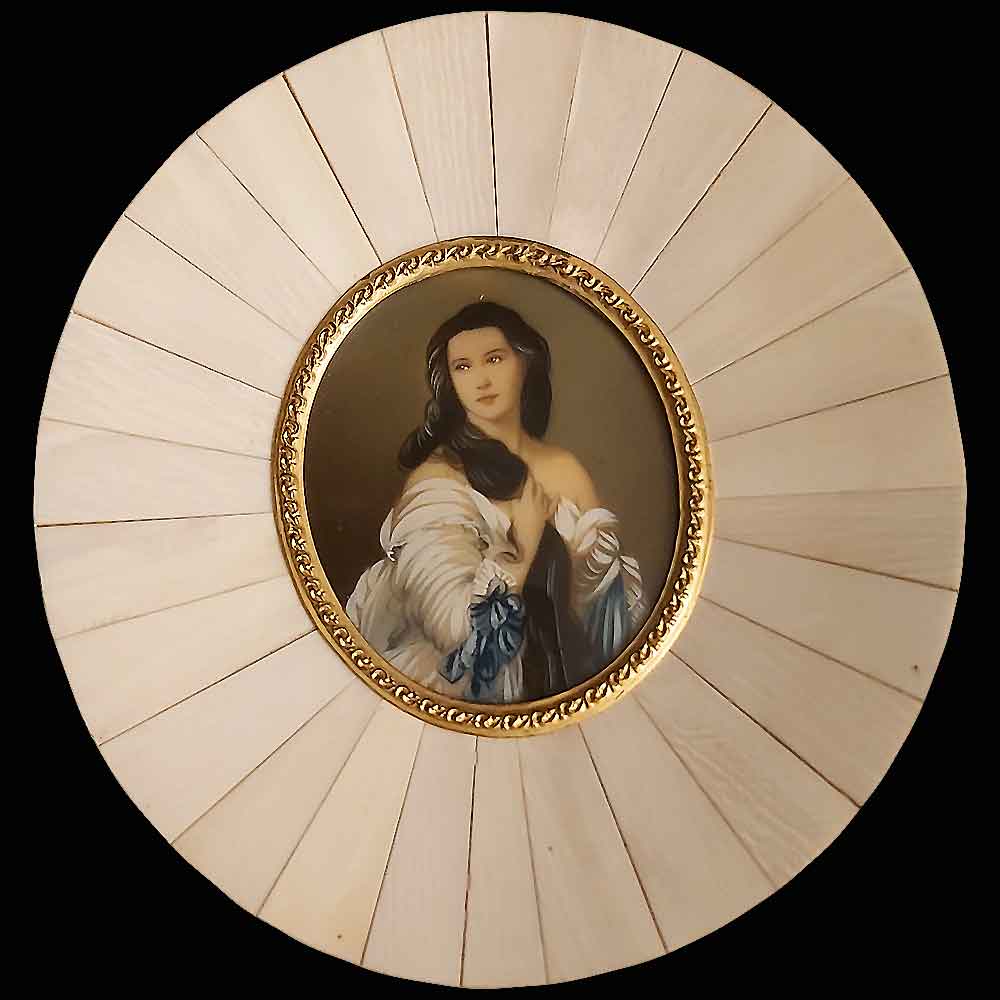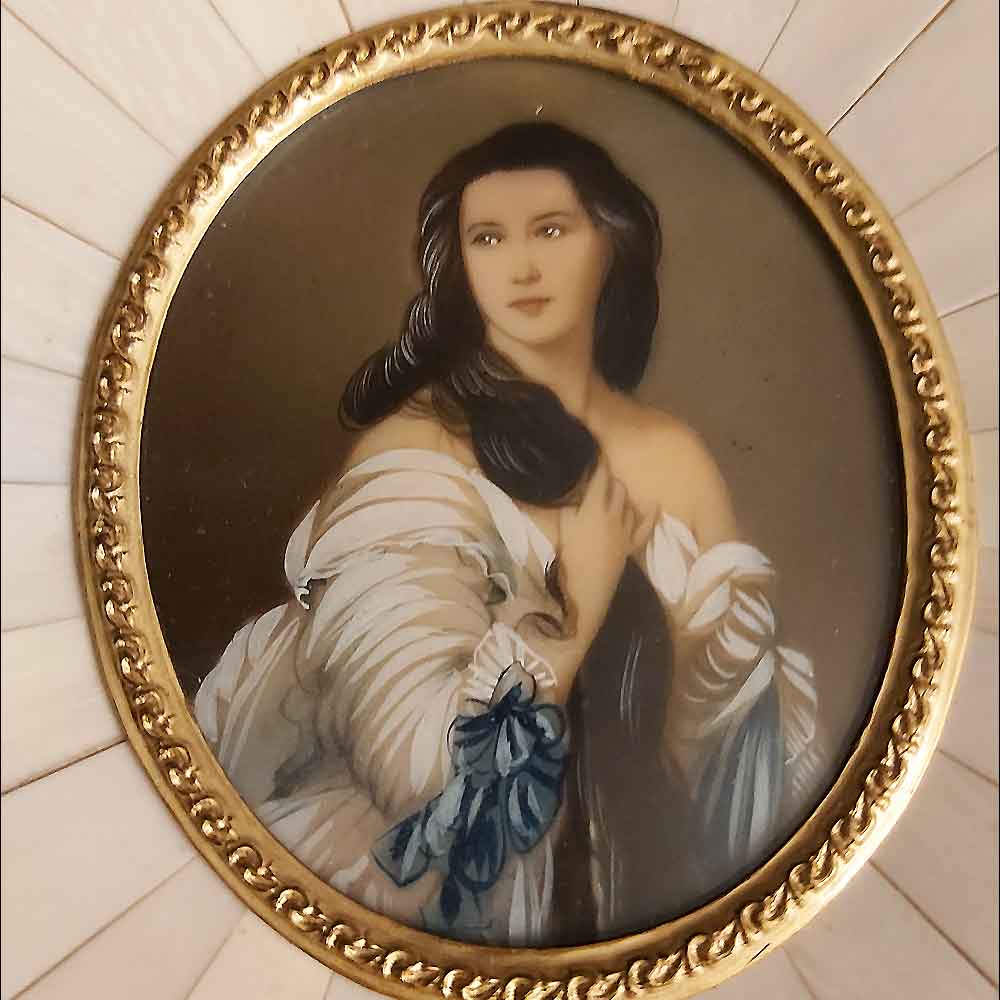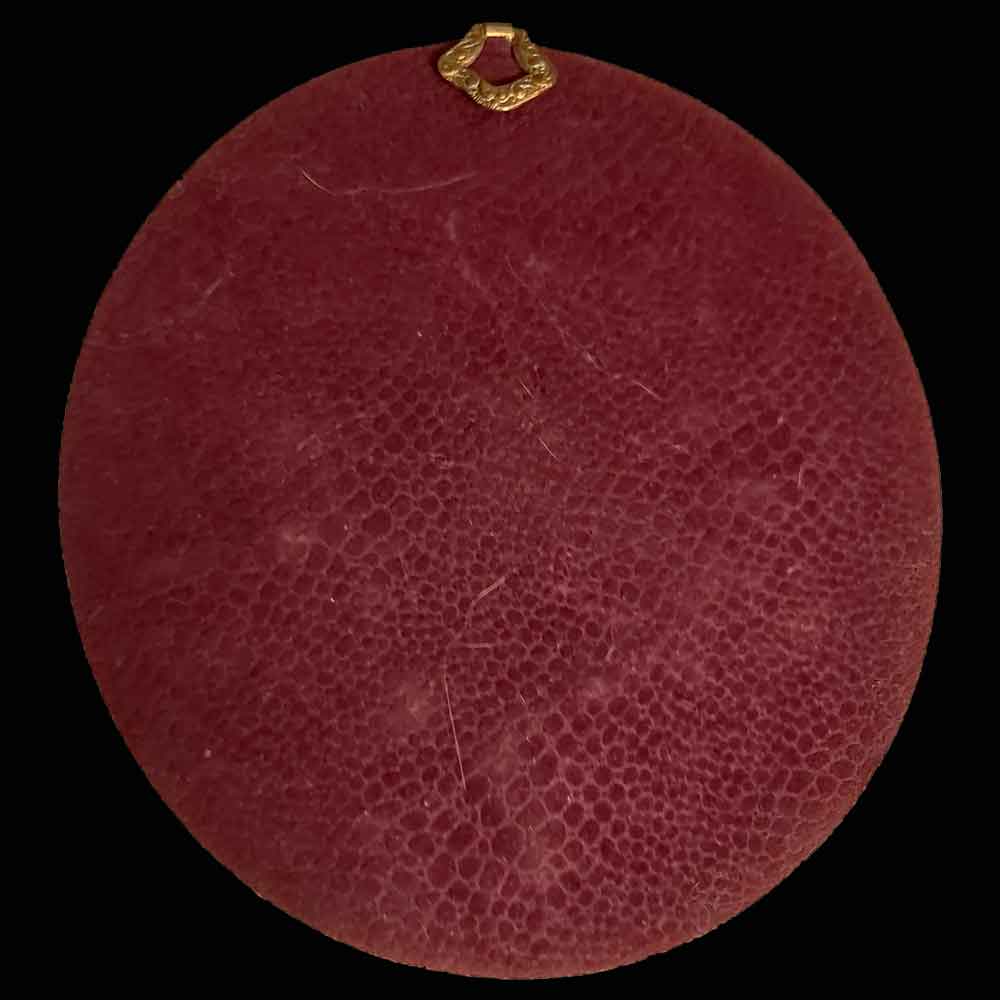 10 other products in the same category: