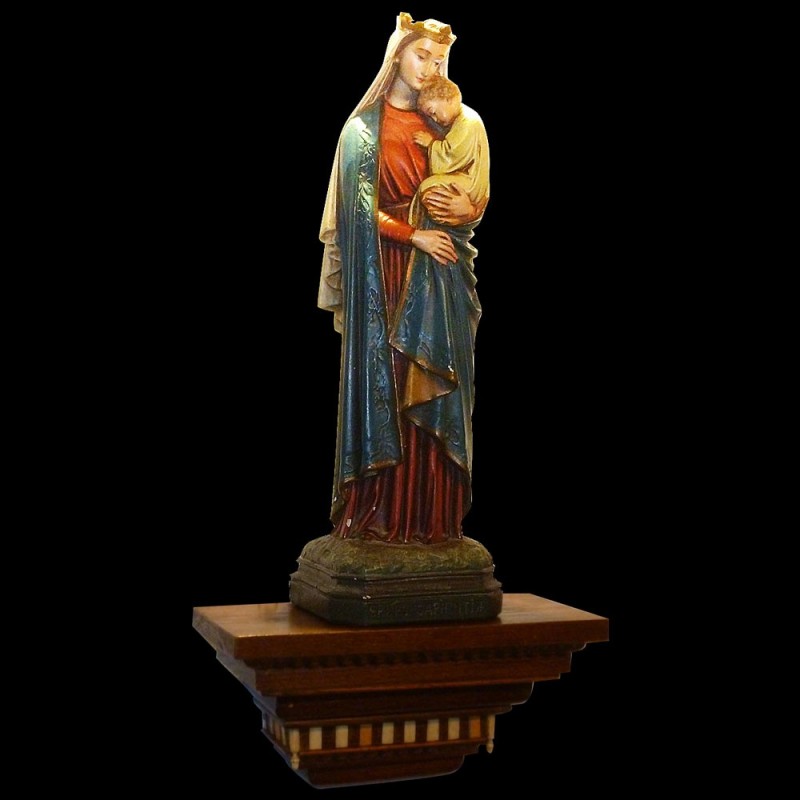  
Virgin and Child "sedes sapientiae"
The Virgin with the Child or Madonna is a recurring theme in painting and religious sculpture, referring to the nativity of Christ and the motherhood of the Virgin Mary.
Beautiful polychrome plaster statue representing the virgin and child "SEDES SAPIENTIAE"
Gentle face, serene expression, late 19 th early 20 th.
In good condition except some tiny bursts visible in the photos.
Height: 45 cm
Réf. 1267 



To consult our prices please register 

  

 

 Registration
Inscription "SEDES SAPIENTIAE" "TRÖNE OF WISDOM" and mark Paris hollow.
Solid wood pedestal same time.
Circa 1880
Thank you to look at the photos these are part of the description and are represented at best.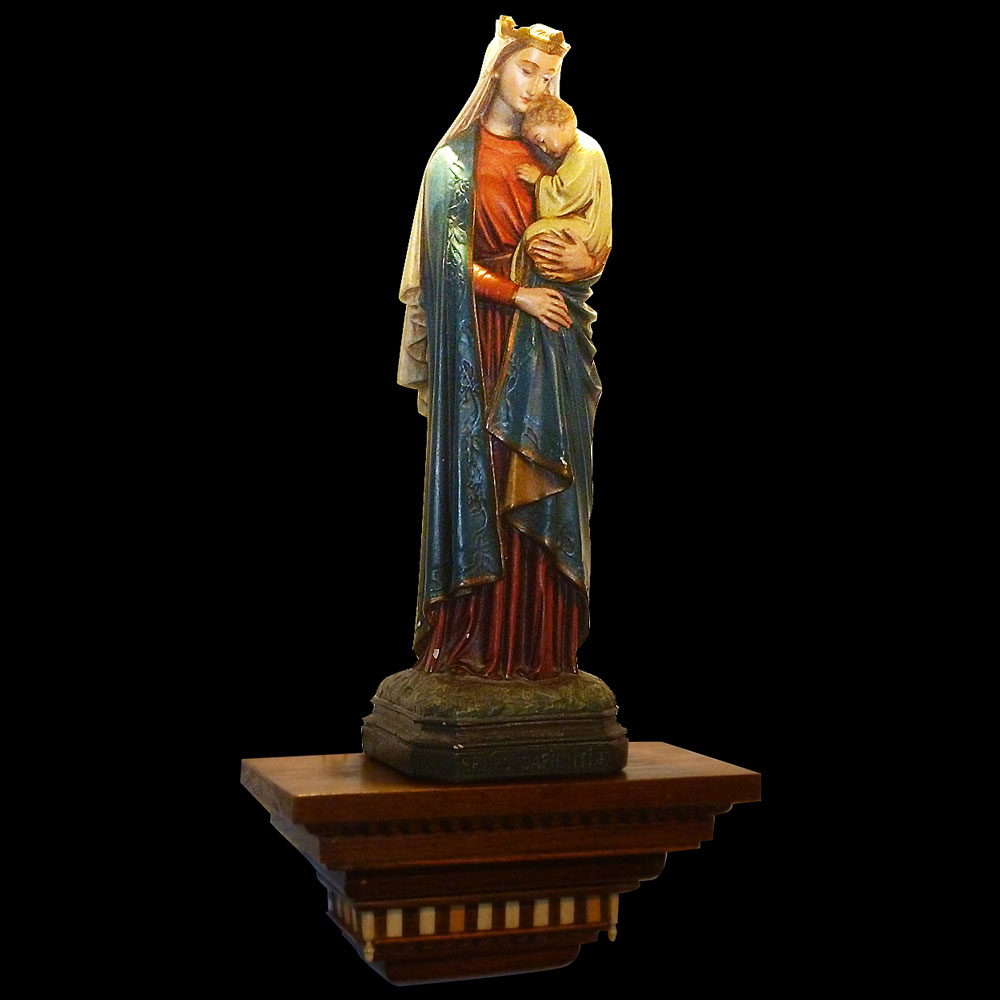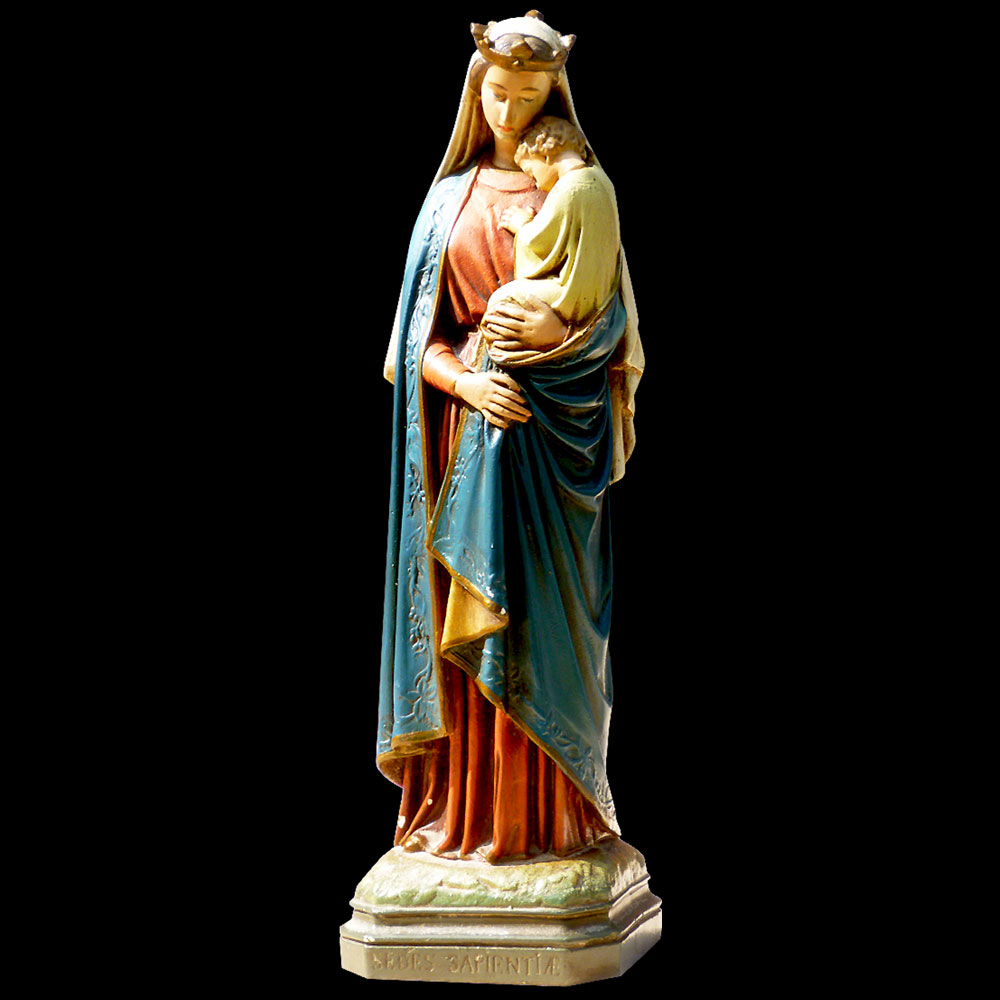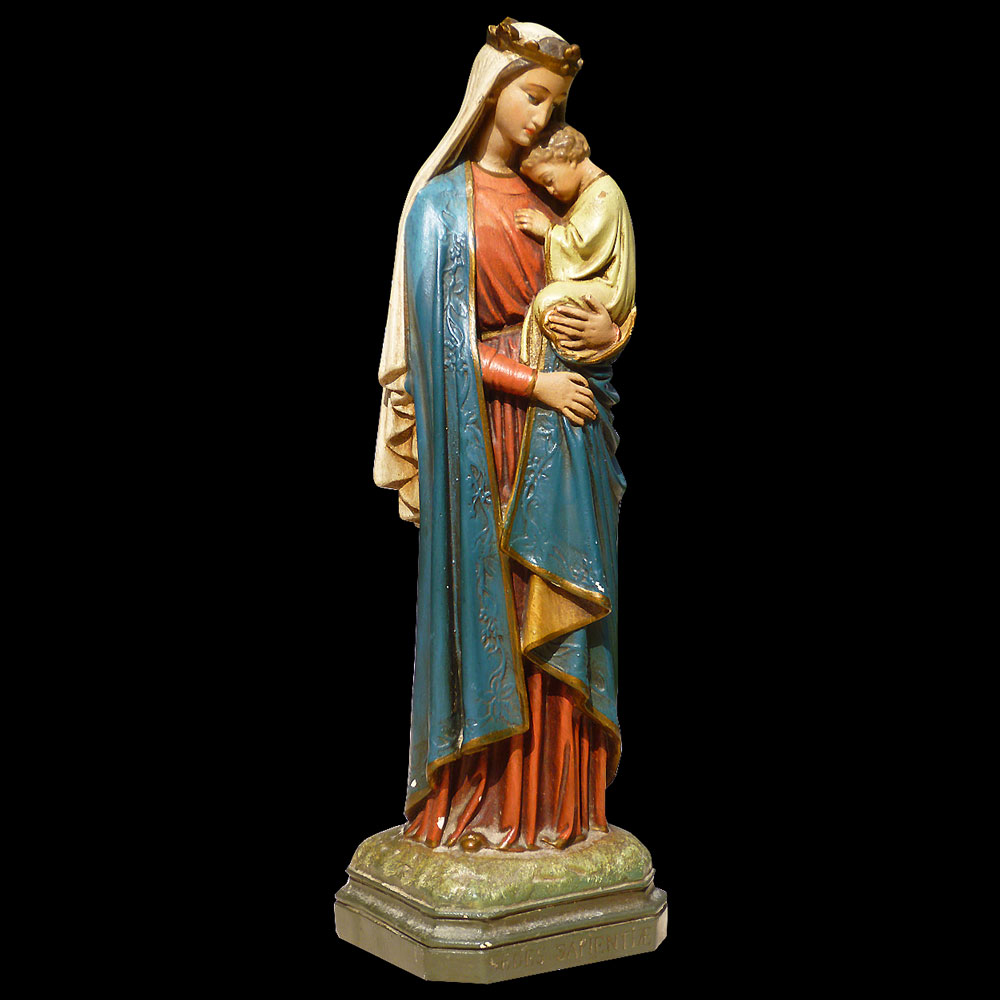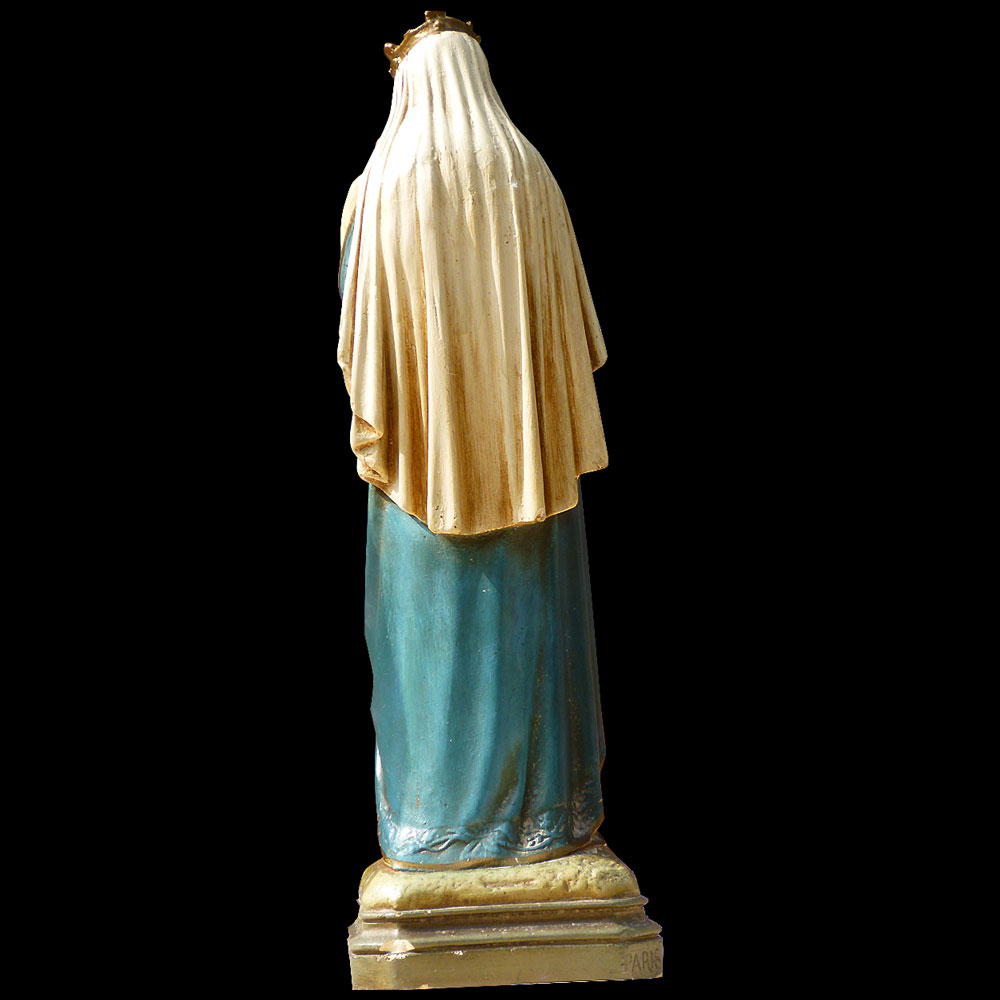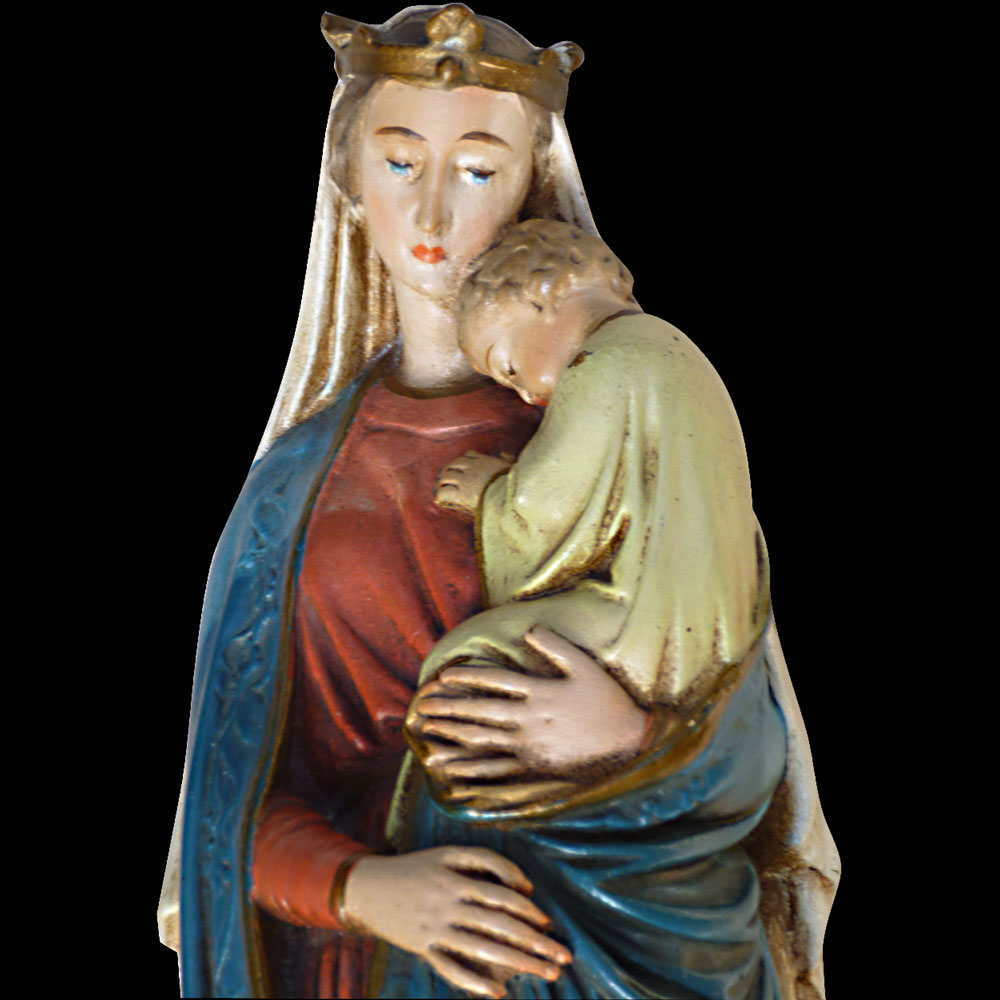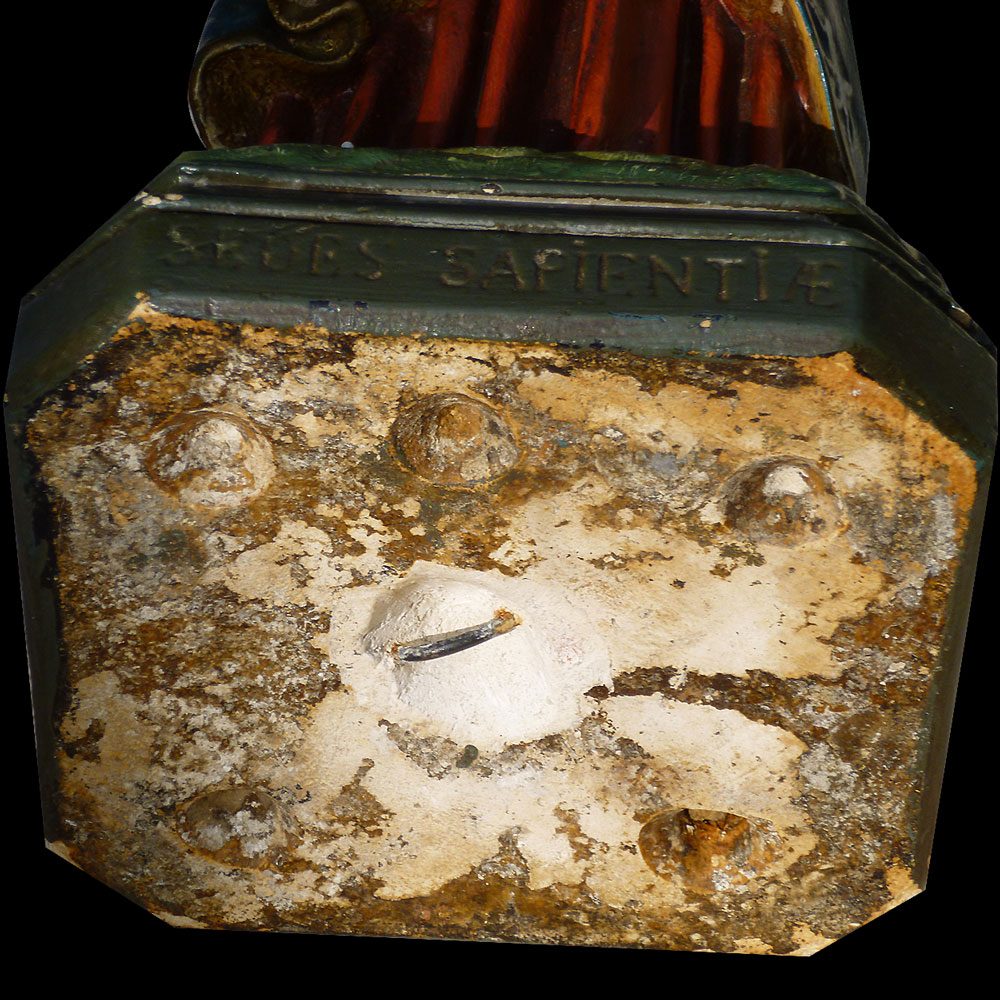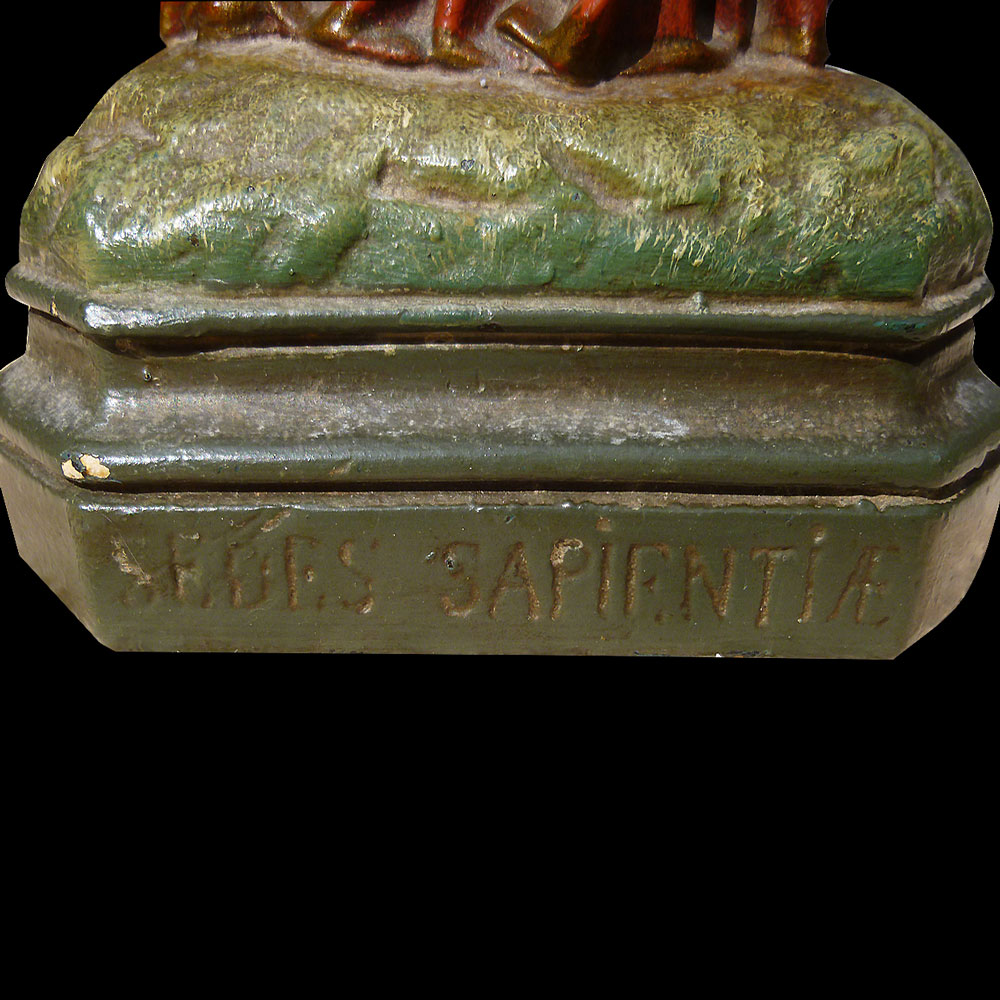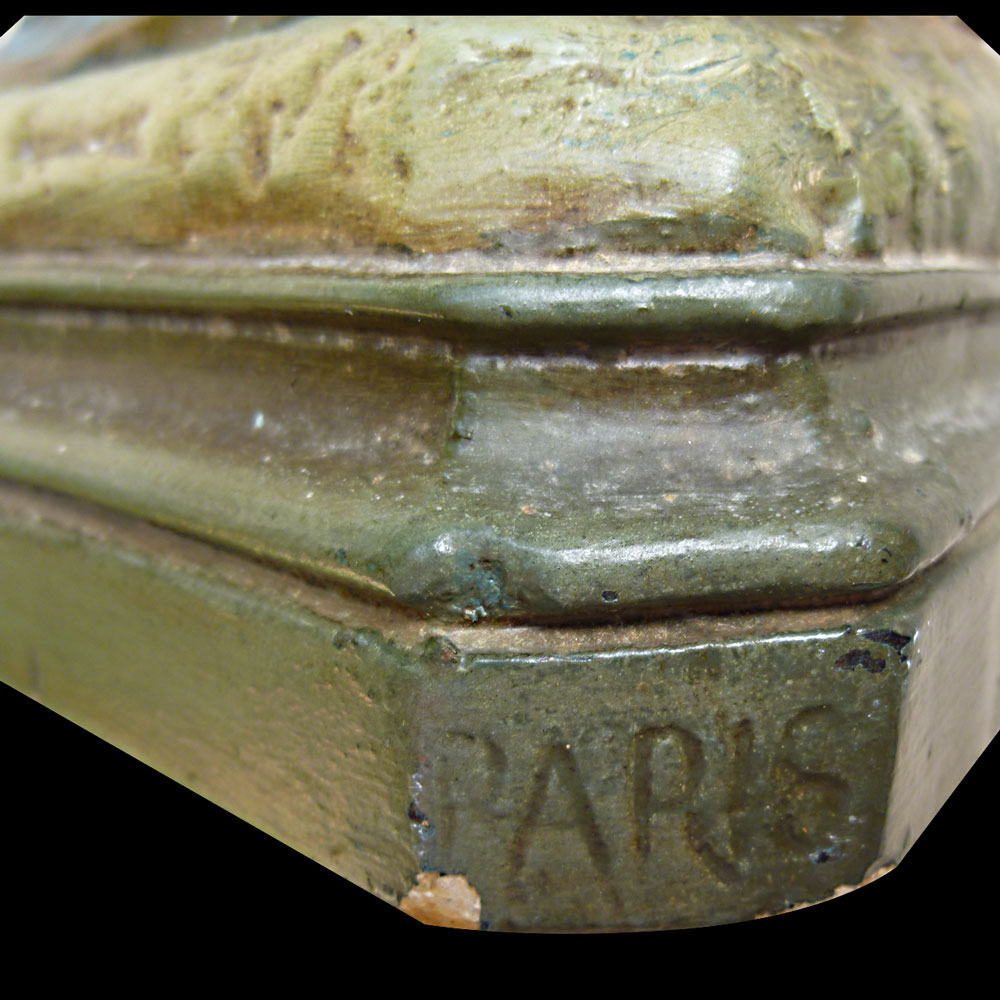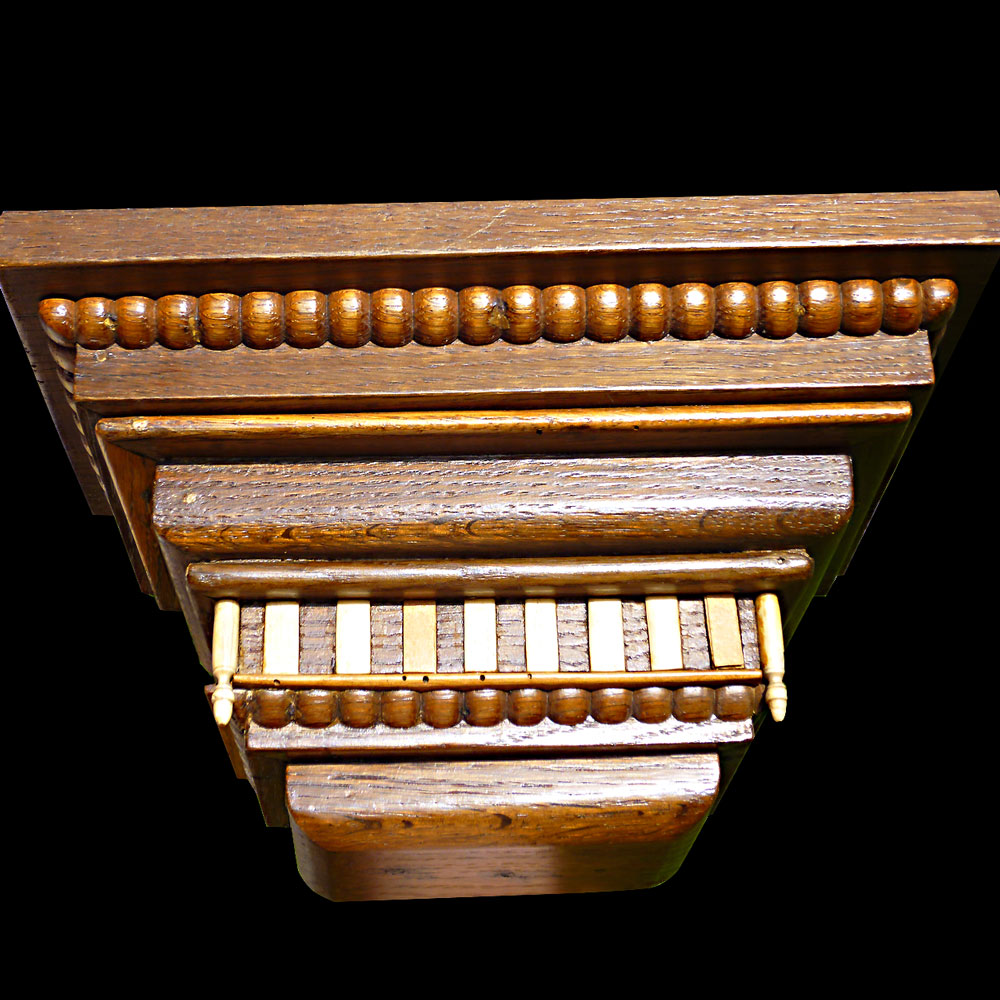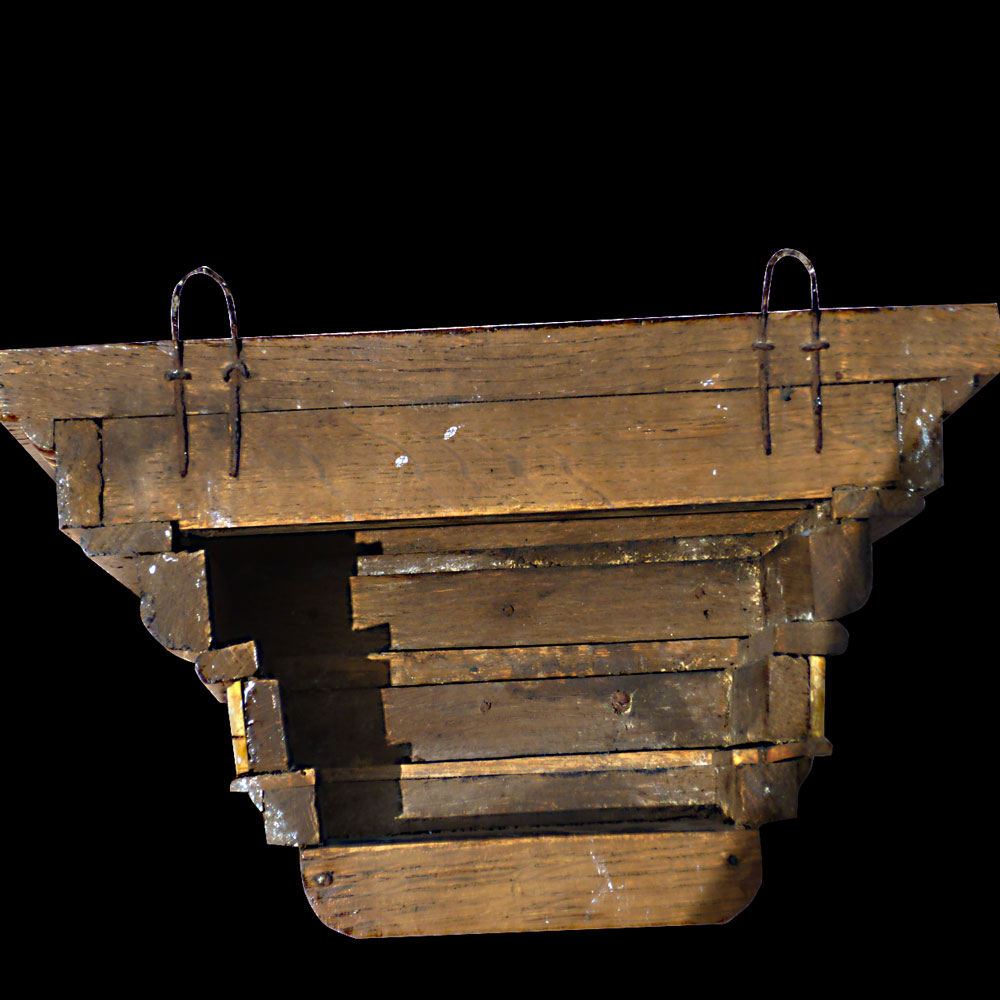 Data sheet
Height

45 cm

Weight

3,940 KG

State

In good condition
5 other products in the same category: